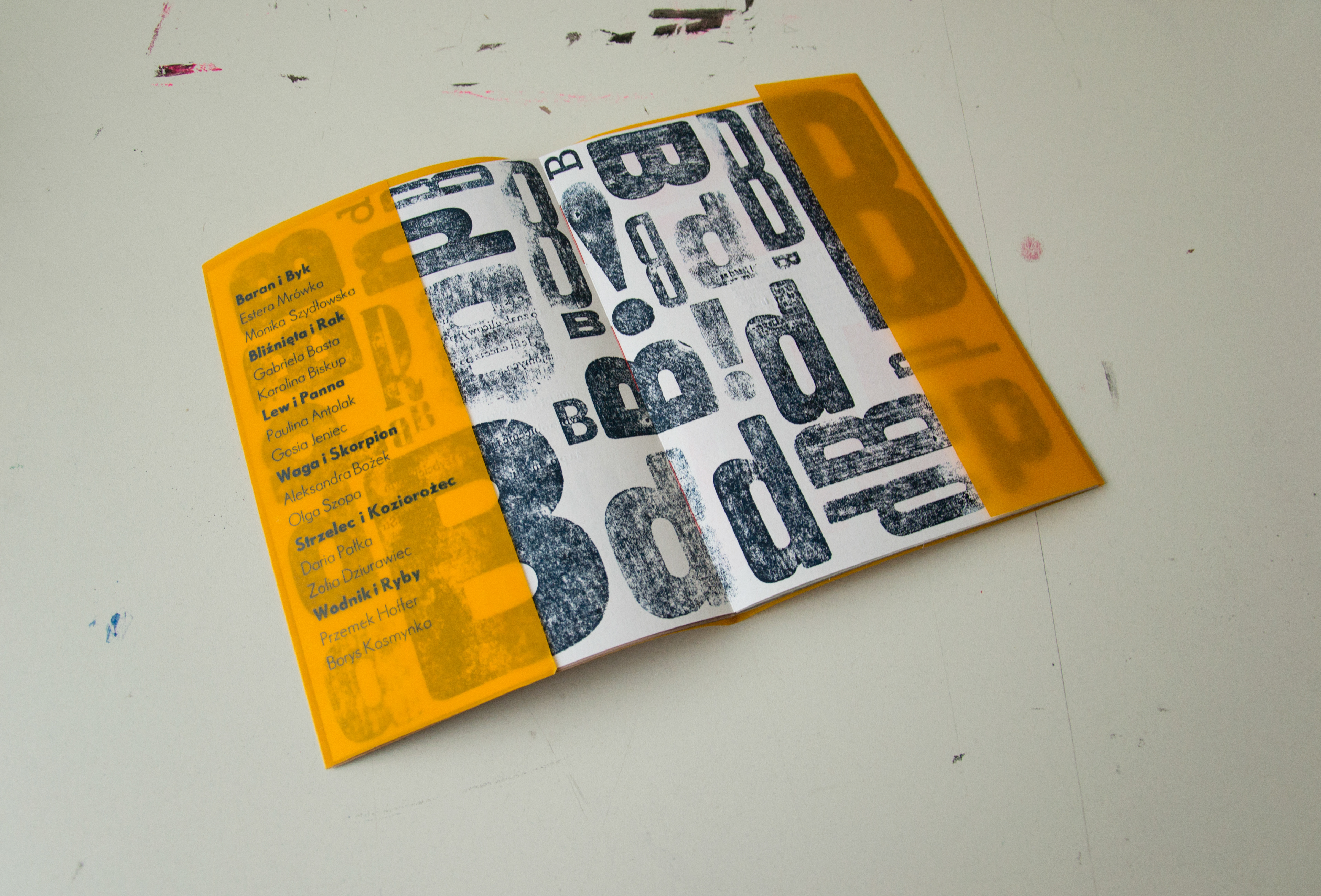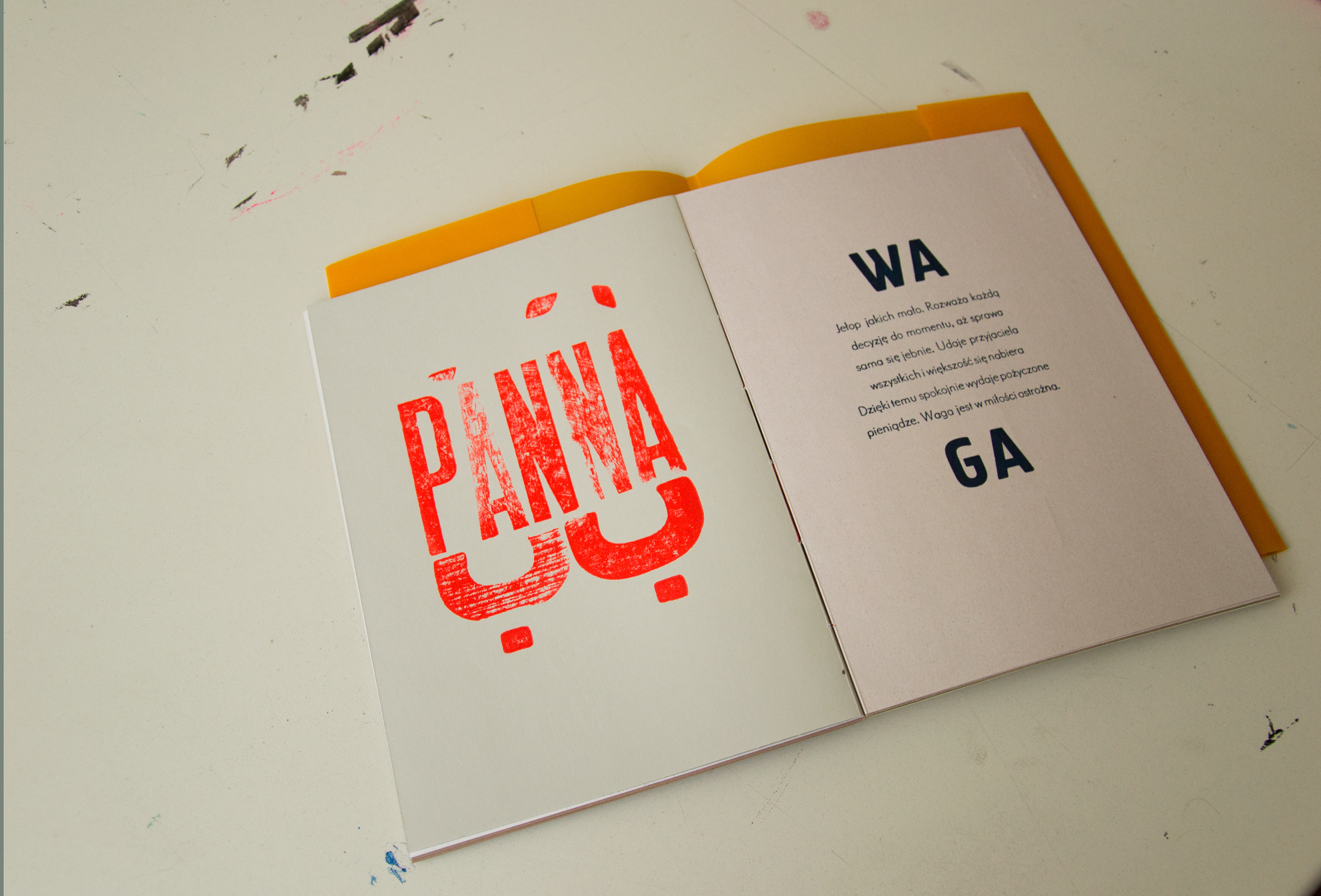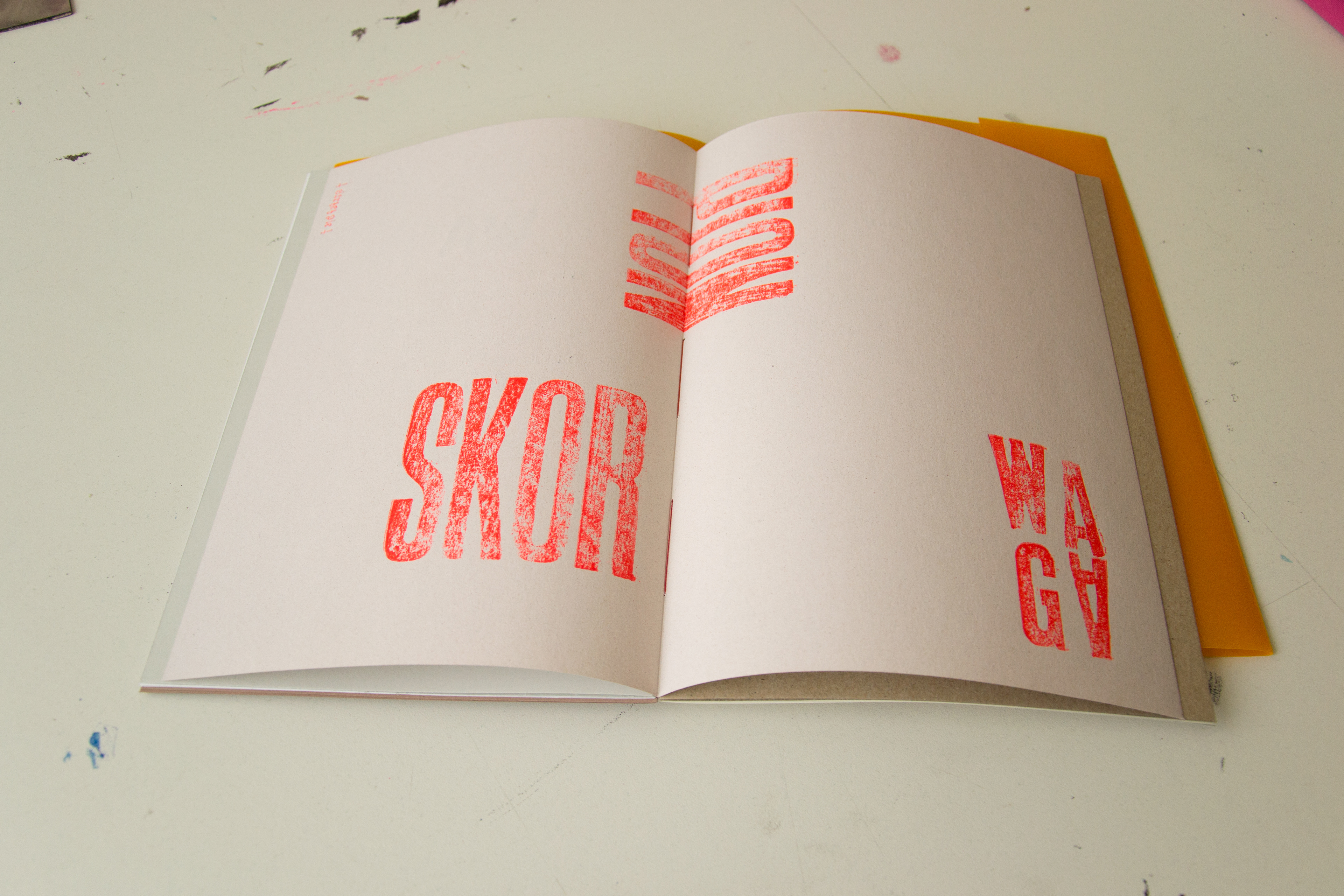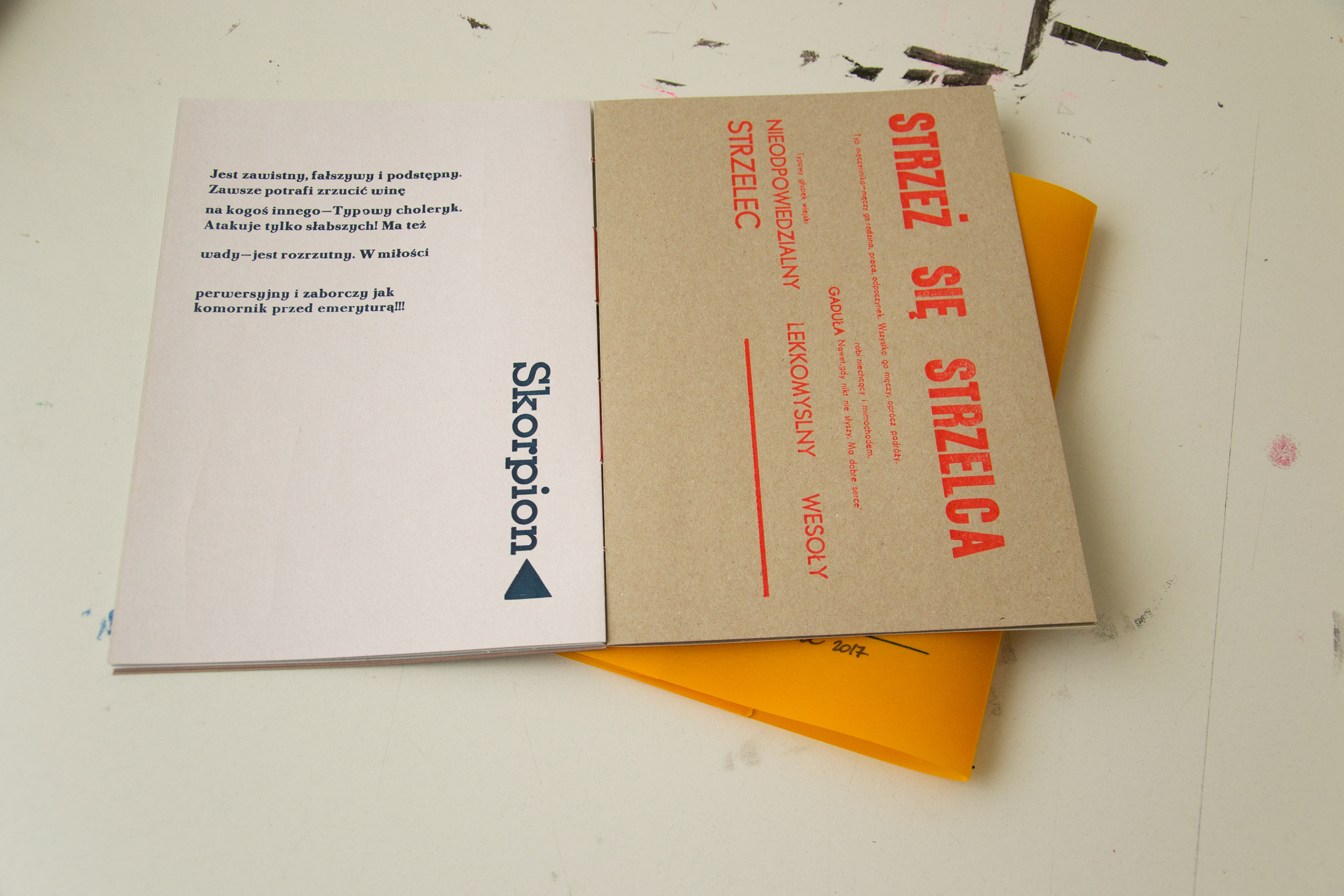 Horror Scopes
TypoZINE! project
Co-Art direction during student workshops for the Type Design and Lettering Studio of the Academy of Fine Arts of Cracow. The class was led with Distort Visual and the Book Art Museum of Lodz.
 Every pair of students had two spreads to design and typeset typographic compositions. The content was funky horoscope series that ridicules each zodiac sign. We tried to advise students to create compositions reflecting the signs or the text of the horoscope.
For the project we provided 6 different kinds of paper for the inside and translucent orange synthetic paper for the cover. The print was duo-color (fluoristic red orange and dark blue).
Thank you for an amazing workshop!